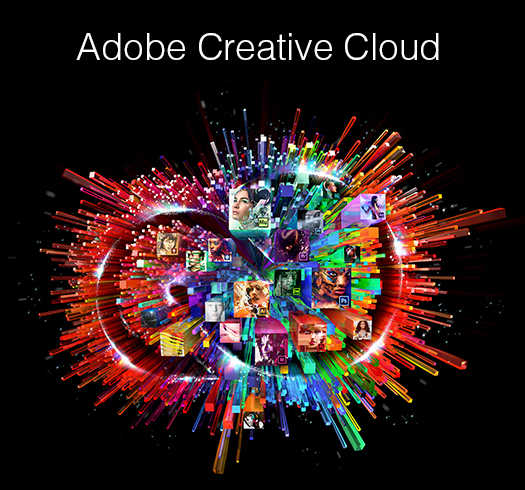 It's here! The Creative Cloud! Today you can take advantage of everything the Creative Cloud has to offer. Lets take a brief look:
A Creative Cloud Membership
A Creative Cloud membership starts with the complete Creative Suite 6 — full, installable versions of the desktop apps. We've added Adobe Muse, our new visual web design tool, and Edge, the HTML5 animation app. To this, we added a lot of services such as Business Catalyst for web hosting, Typekit for fonts, and up to 20 gigabytes of cloud storage for syncing and sharing your files. Then, we connected these pieces to help you go from idea to finished product, starting with web site creation and soon, we'll add access to our iPad publishing service for making digital editions of things like magazines and catalogs via  InDesign.
But perhaps the most exciting news is that we've made all of this available at an accessible monthly price. Yes, that gets you everything.
Your Files, Everywhere
Just go to CreativeCloud.com where we've built a clear overview of everything you get with your membership, as well as a central place to manage all your stored and shared files. But we didn't just build a fancy file browser. Since we've invented most creative file formats (PSD, AI, INDD) we can render them visually and give you some amount of viewing control. Push a Photoshop file to the cloud, and we'll show you the layers and color pallet, plus give you tools for sharing, leaving comments, and translating to other formats. Same goes for all our other files — easily page through large InDesign files, view the fonts in your Illustrator docs, and on and on.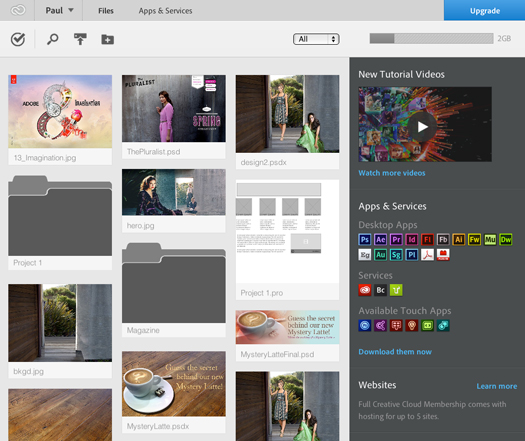 Touch App Integration
There is also integration with the Adobe Touch Apps. Photoshop Touch for pixel-level image editing and layering, Ideas for vector-based sketching, Proto for creating website wireframes, and Collage for moodboard layouts.
We're Just Getting Started
Keep in mind that the whole idea behind the Creative Cloud is to make sure you're up-to-date. You never have to worry about not having the latest version. Heck, we'll even push updates to software BEFORE they ship with the next release. And we'll be adding more features to CreativeCloud.com as well. So stay tuned. It's going to be a fantastic ride!