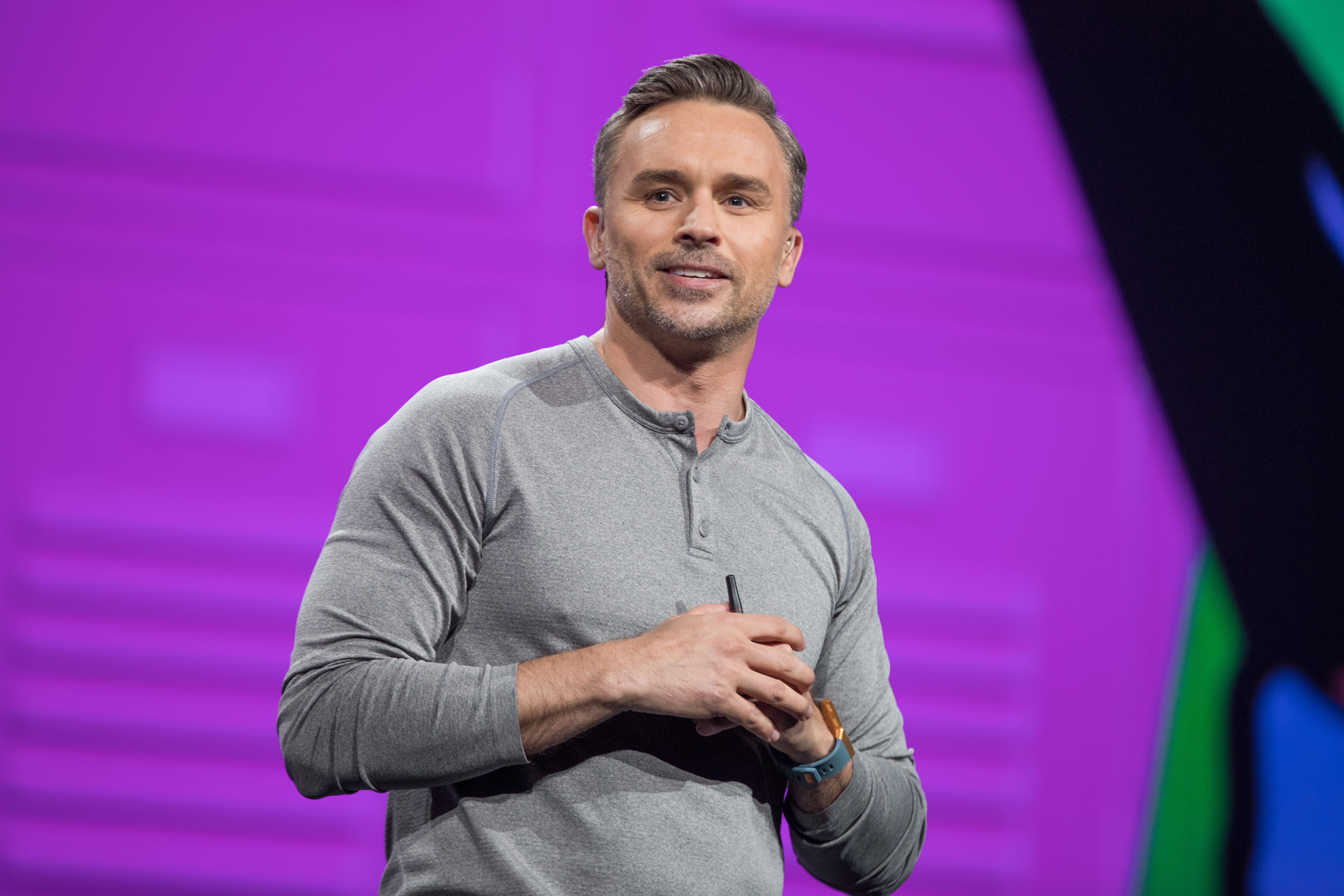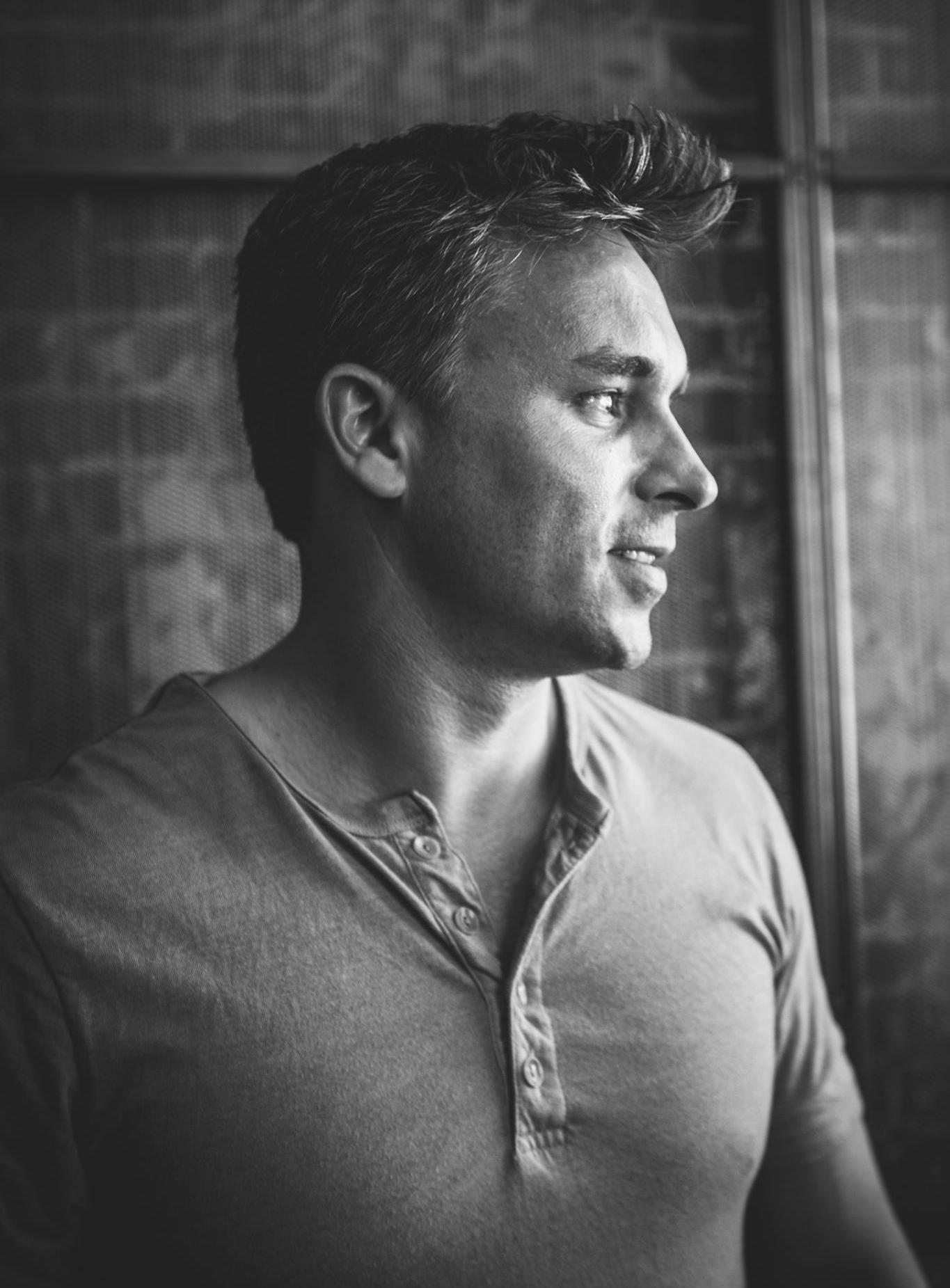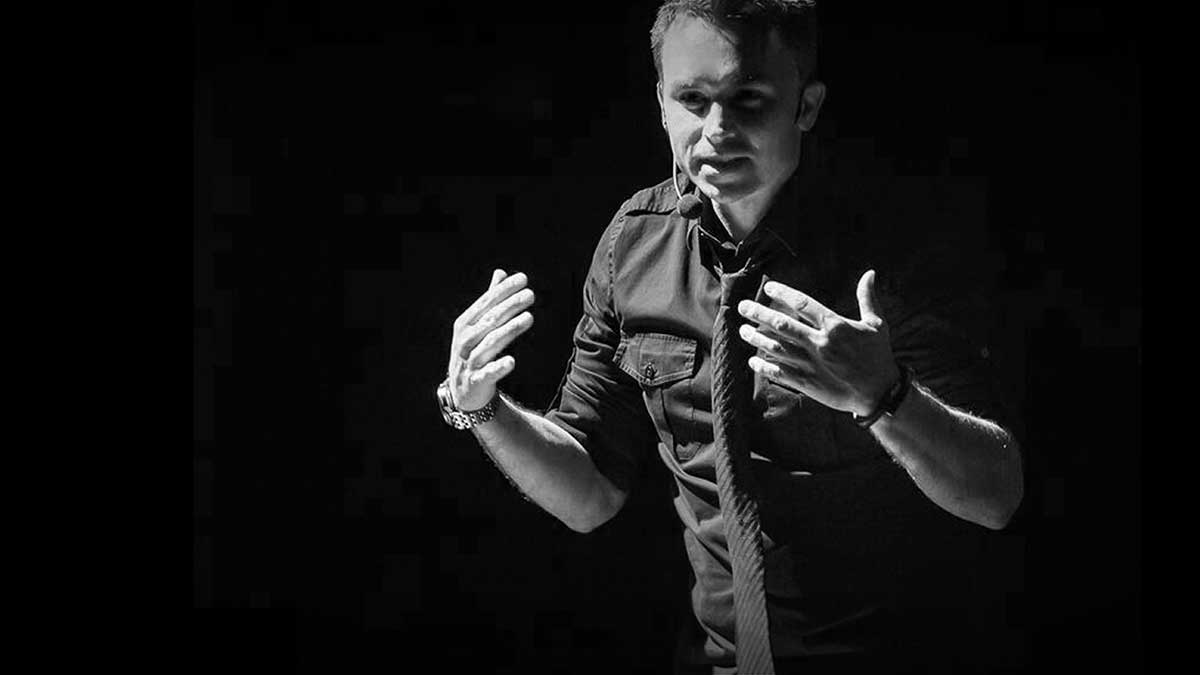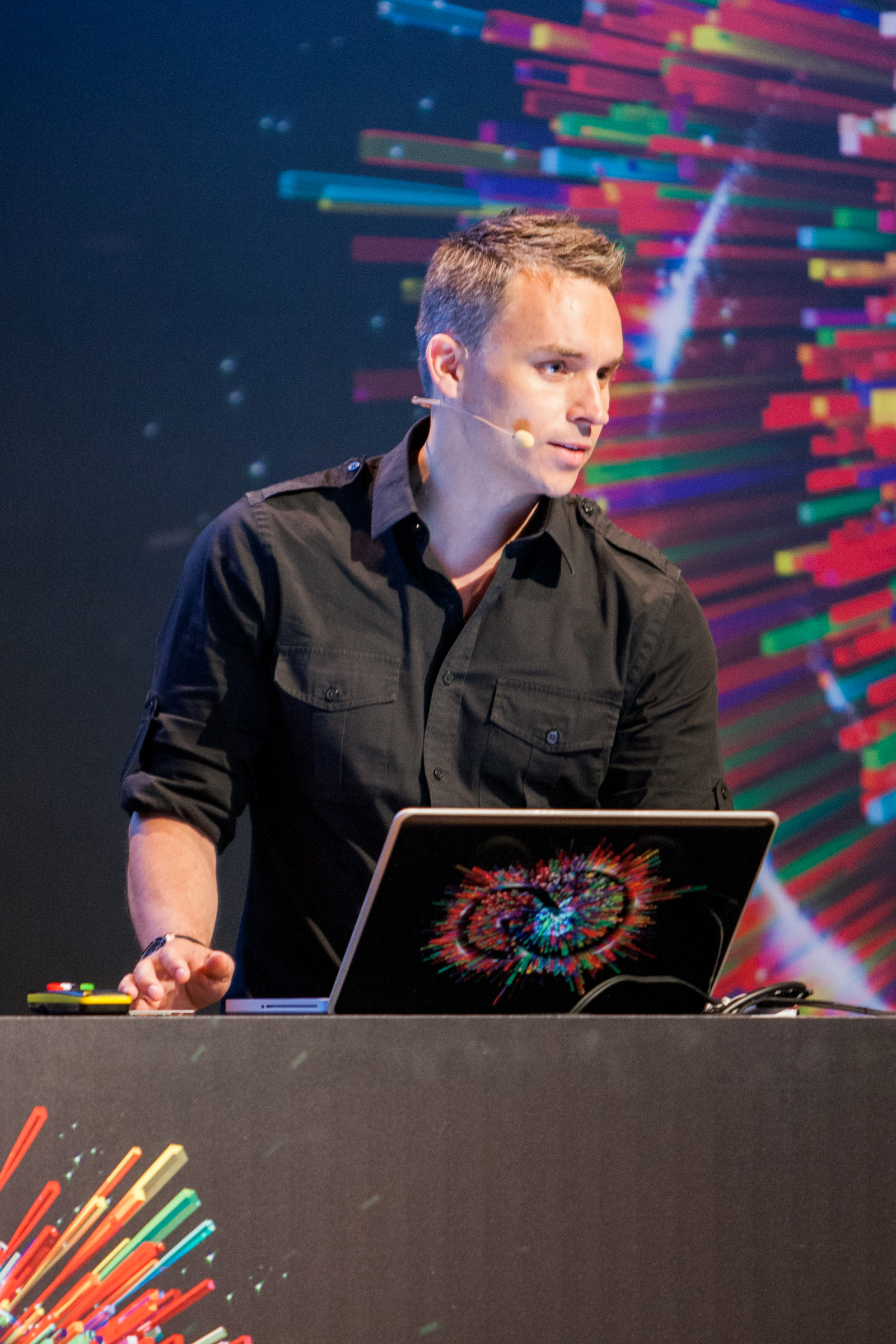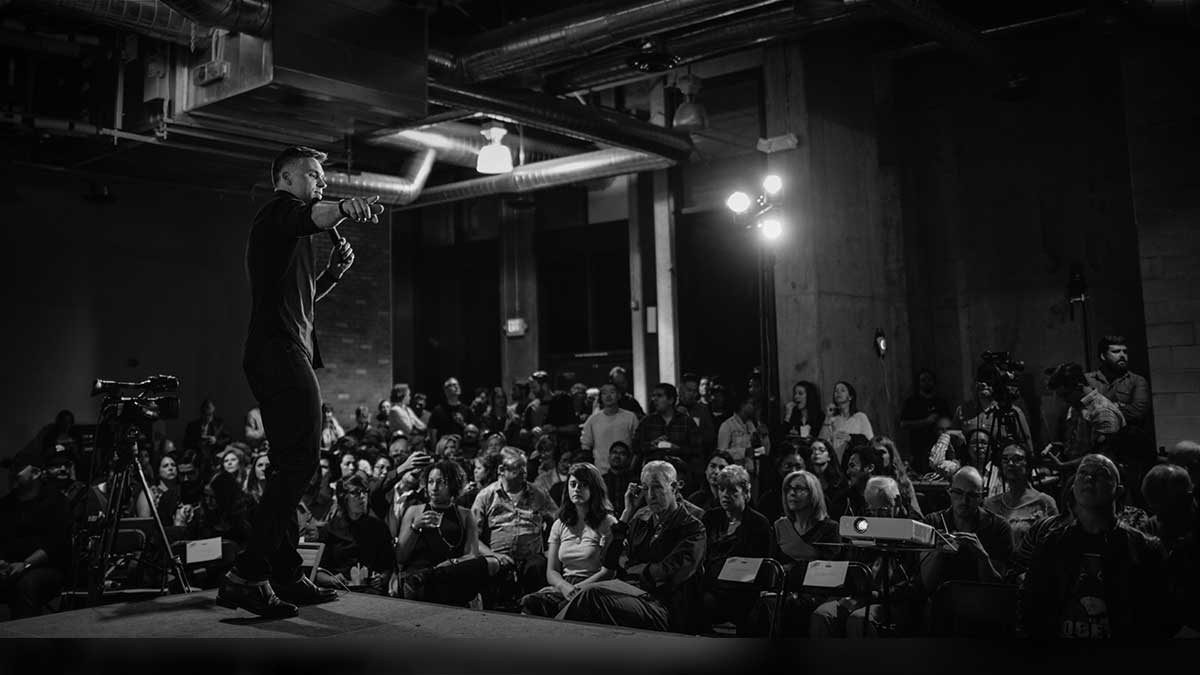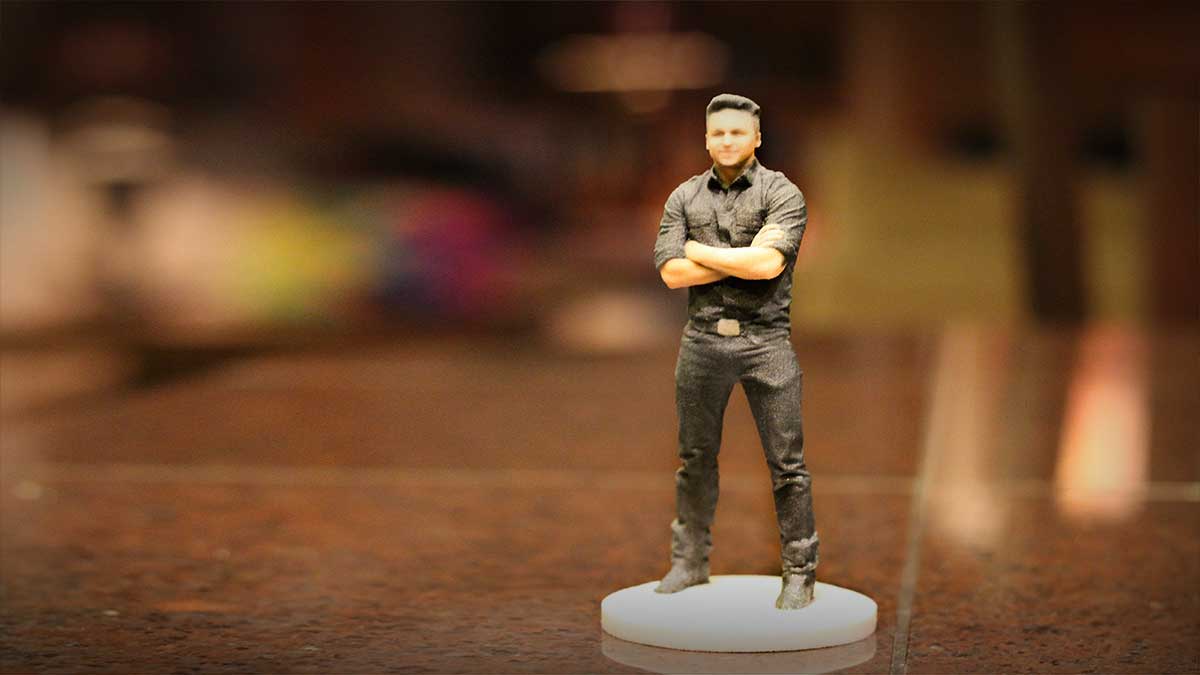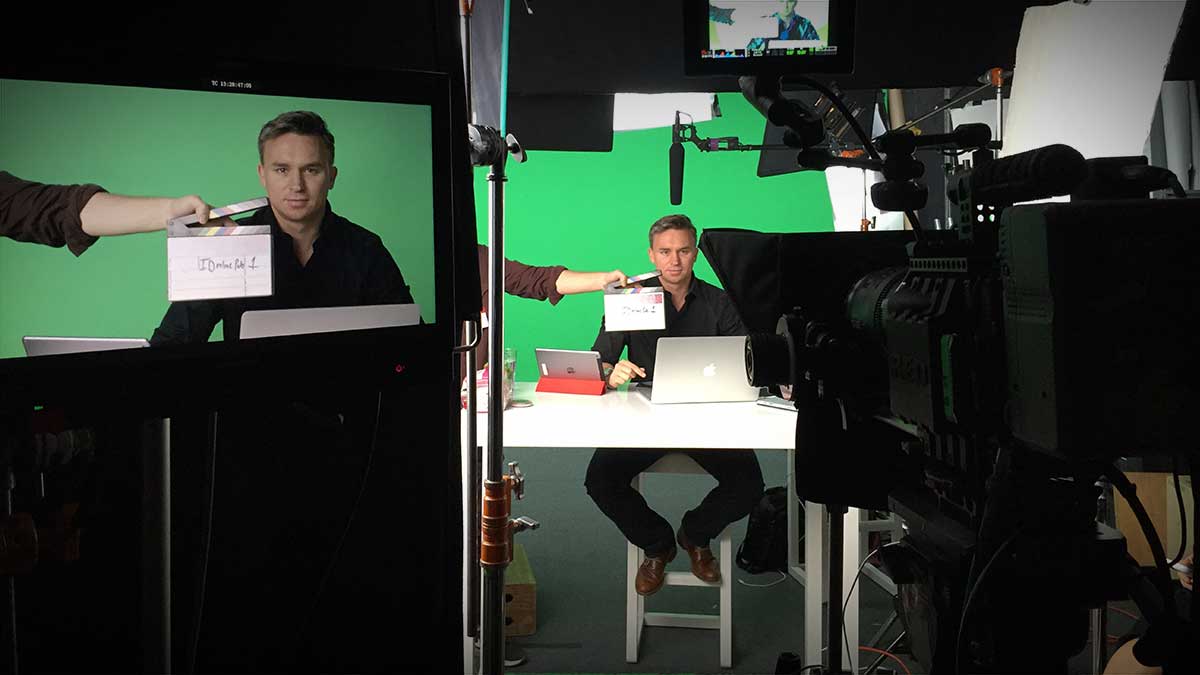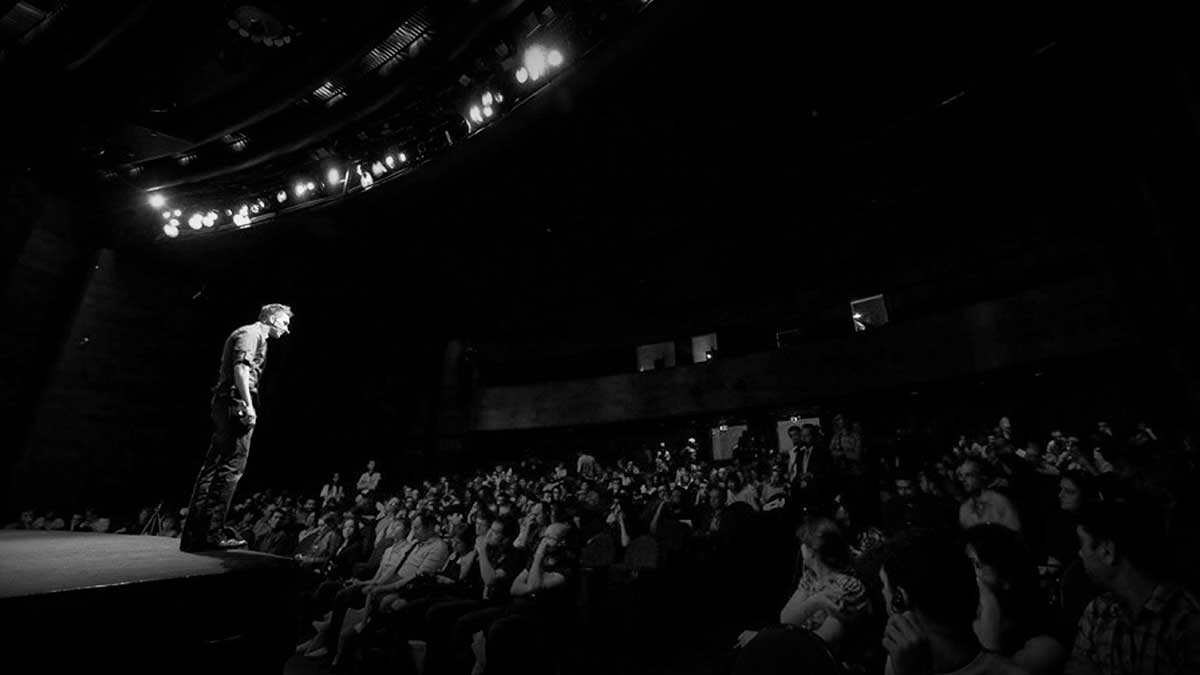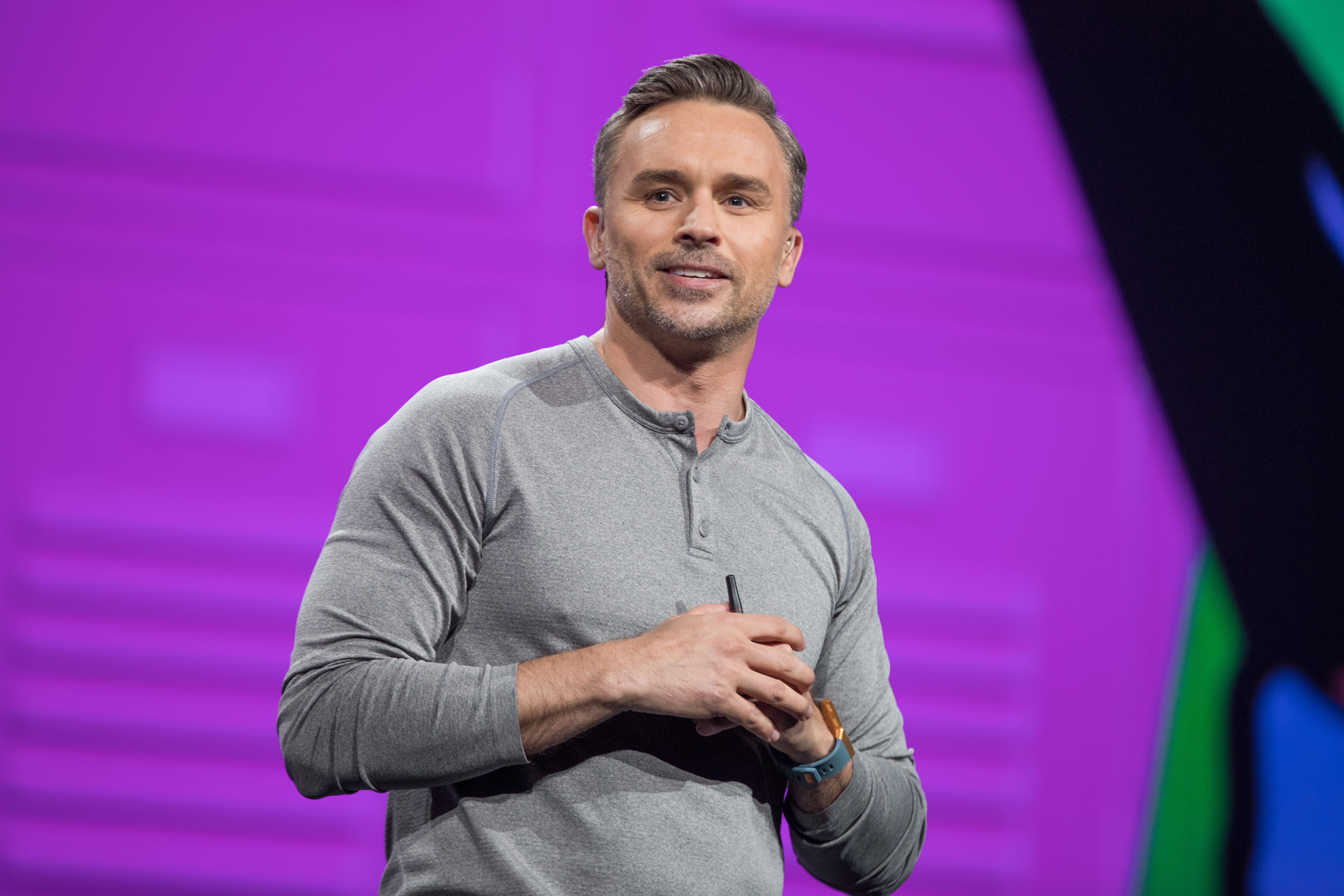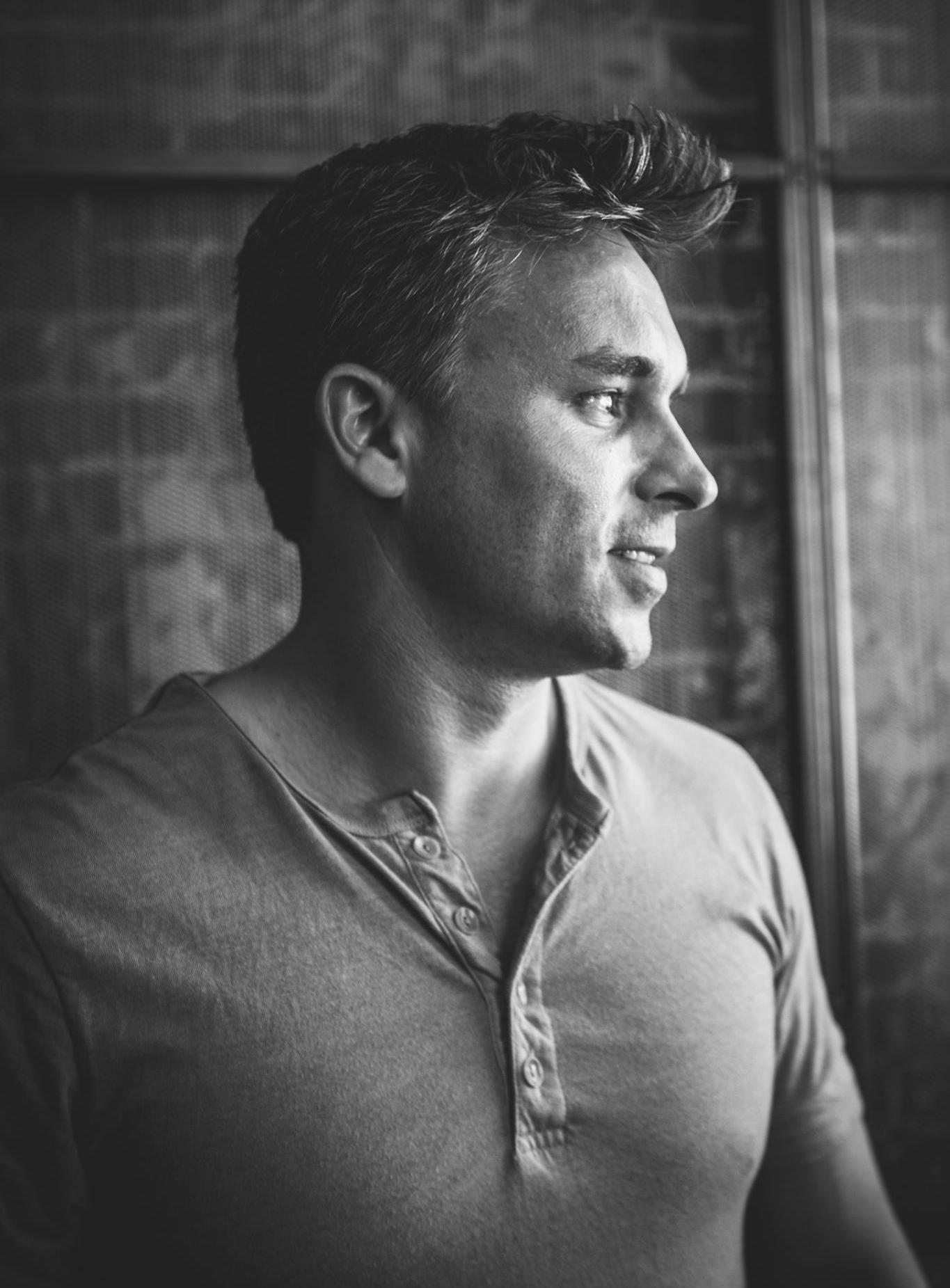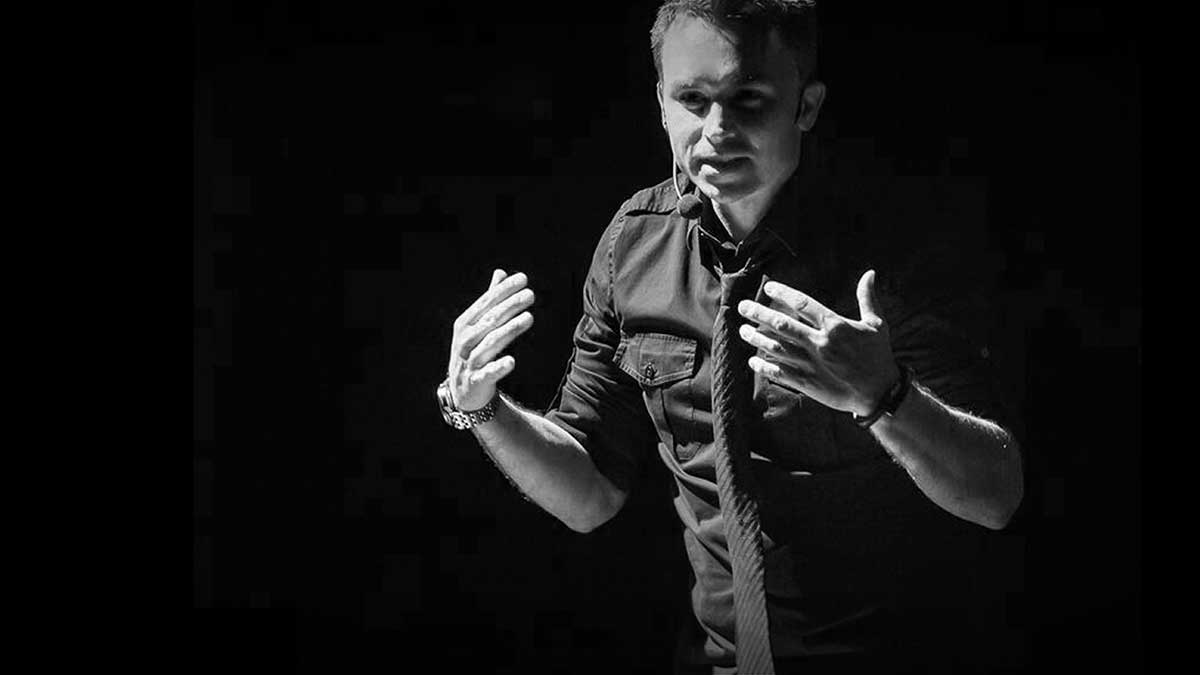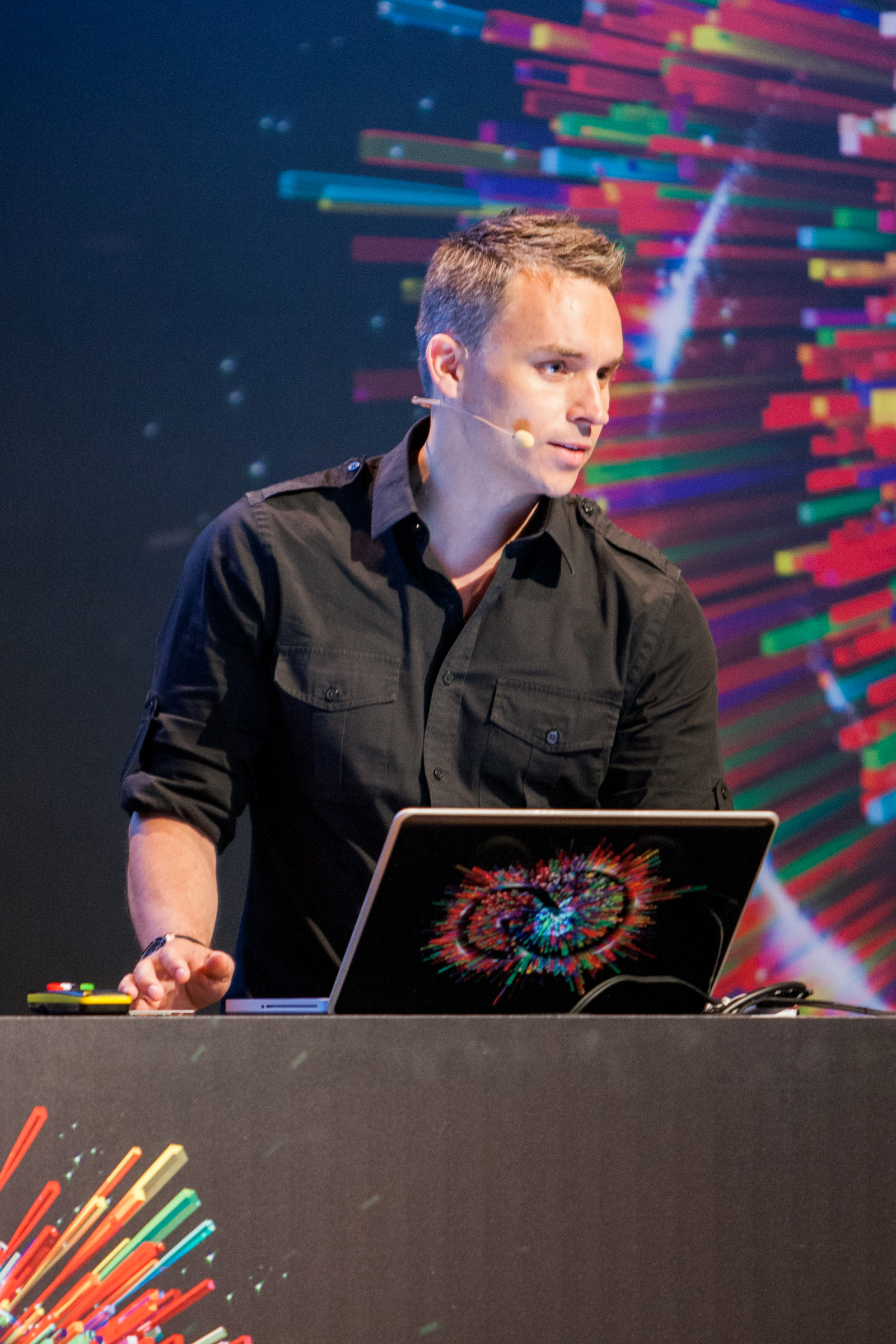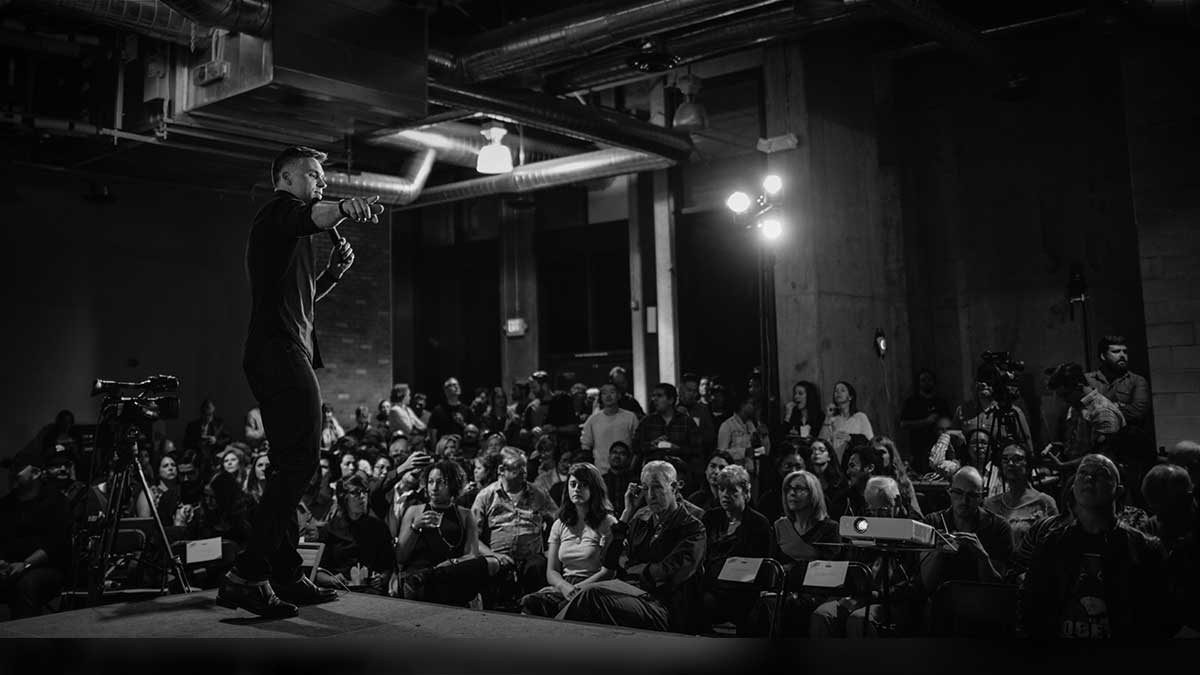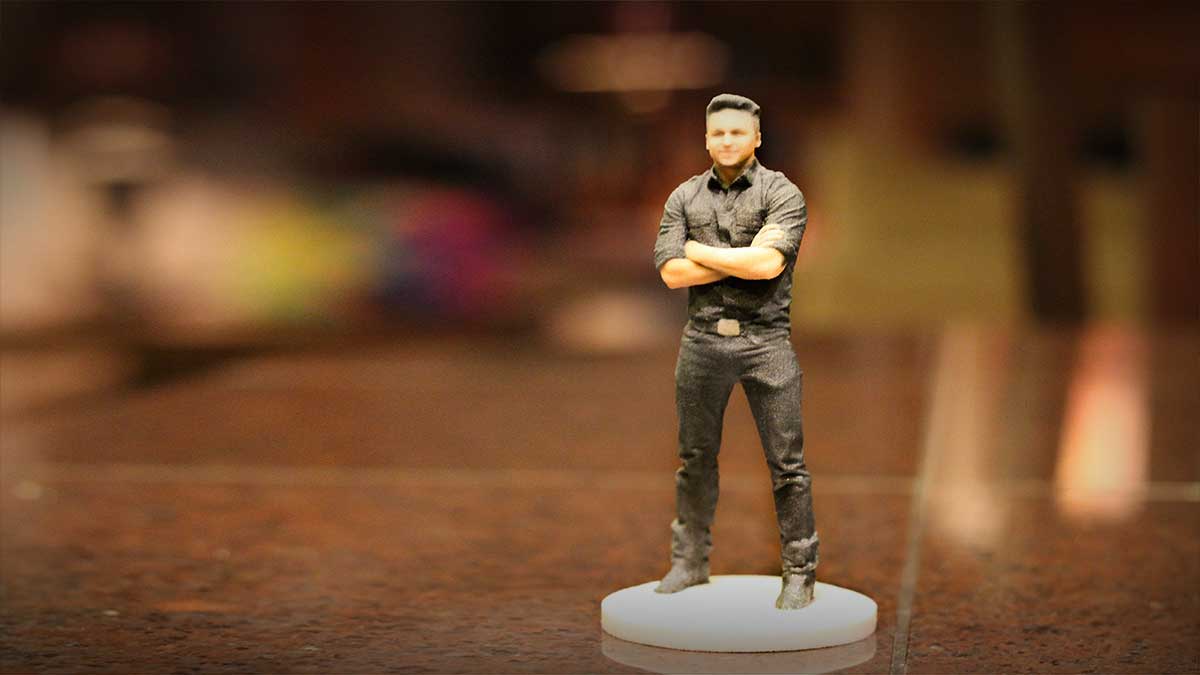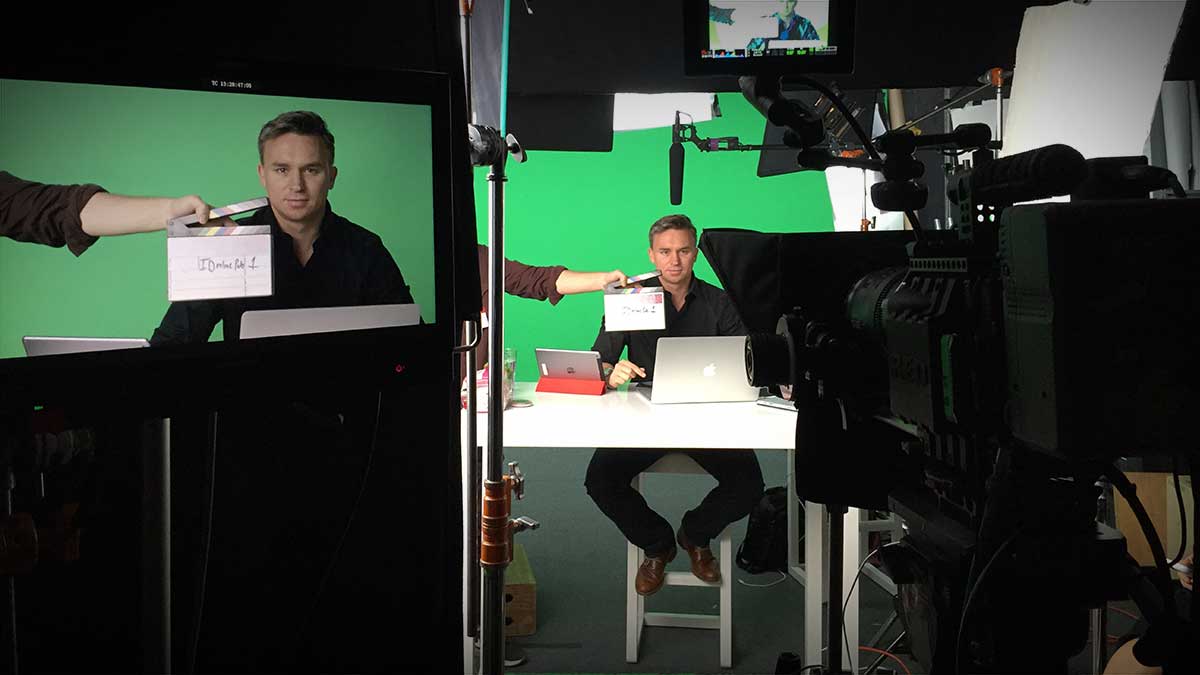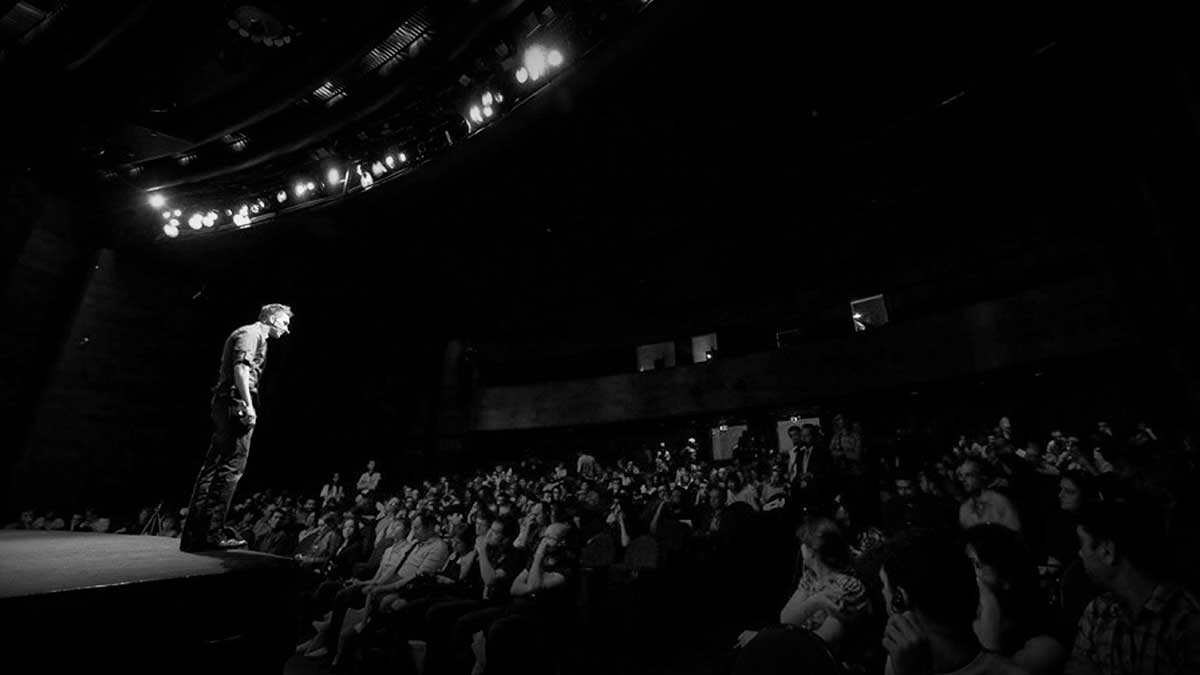 As Principal Worldwide Creative Cloud Evangelist for Adobe, Paul is passionate about empowering designers to create compelling content using their creativity and new technology. Whether it's traditional graphic design and branding, 3D printing, or compelling web and mobile experiences.
With over twenty years of experience Paul has become an award-winning designer, passionate public speaker, and prolific trainer. He has earned top author status on Lynda.com and has created a steady stream of content for Adobe and paultrani.com. With over 40 countries and countless presentations under his belt Paul has become a sought after public speaker in the creative world.
---
Paul is an ESFP, always willing to make happy accidents that (hopefully) lead to brilliant work.
---
Interview
Colorado Institute of Art interview with Shawna Higel.
When did you decide you wanted to be a designer?
I don't know if I ever had a day where I "decided" to be a designer. Growing up I've always had a natural talent for drawing and creating things.  I had notebooks filled with drawings of heroes, dragons, mazes and basketball stars. I would take my mom's cigarette boxes and turn them into little video games. Whatever I could get my hands on I would try to turn it into something cool but it was probably just weird. Still, my parents were always so proud of me and supported me every step of the way (0r looked the other way) and I thank them for that.
In school, my art teachers put me in charge of any extracurricular project they had. I illustrated the school newspaper for as long as I could remember as well as any logo, t-shirt or poster needed. I was the "art guy" (without the stereotypes associated with such a title). So when it came time to go to college, art school was a no-brainer.
 You are from Denver, where did you attend school?
I went to Rocky Mountain College of Art and Design. Graduated with a BFA in Illustration.
Did you have to "pay your dues" and put in time as an unpaid intern?
No. I've never worked for free, and I'm not 100% sure if I believe in it. I think it's a question of worth. For you and the client. If you're bringing real value to a business I don't see why they can't pay you. But at the same time if you want to learn no matter what, then sometimes it means being unpaid to gain experience. As long as you know your value. But no. General rule is to never do work for anyone who says, "But it will be good for your portfolio".
What was your first design job?
I worked for Up the Creek newspaper while still in college. A Denver newspaper where I illustrated the cover (airbrush), did the layout (wax machine), and all the article illustrations (ink). And I would kill myself every other week to hit deadline. Still, such a cool job and I was so proud when it hit stands and saw my work in print.
What do you feel your design specialty is?
Great question! I think right now I'd say interactive design and animation. Using Edge Animate, Muse, anything that gets the job done fast. But my goal is to always be in the field that allows for the most creativity. I started out in print (flat design). Then I did on-air graphics/animation for a couple years (motion). Then jumped into CD ROM design. Which meant design, motion and interactivity. Which is basically what I do today. So typically anything involving the most senses is what I gravitate towards because that gives me the most creativity and the biggest opportunity towards awesomeness.
What do you think the most important thing a designer should remember when designing?
That it can be better. And be humble enough to seek other's advice. I remember getting a former classmate a job at the television network. She didn't last 6 months because she couldn't take criticism. Could have been such a growth opportunity, yet she thought she knew it all. I still don't know it all. Which is why to this day I post work to Behance.net to get other's feedback and ultimately making my work better.
 I hear quite a few commercial designers state that they don't draw well, can you?
Actually, yes. Which is why I got an illustration degree and had life painting and all those fun classes. Sadly, I kind of looked down on my college roommate because he couldn't draw and was in the graphic design program. I just thought he wouldn't be successful. But I was wrong. Brandon Genova is a successful art director in Denver to this day.  So you don't need the drawing talent. But lets face it, it helps.
Do you use thumbnails and sketches to lay out your initial design ideas or do you design as you go?
Since I've been using Photoshop since version 3 it's like an extension of myself (as cheesy as that sounds). The software doesn't get in the way, or drive what I'm trying to do. So I just jump right in and start creating. Admittedly, I can't wait for tablets and pens to have more accuracy and flexibility because I really miss drawing and do find it more natural to sketch, with the flexibility digital gives you. Luckily Adobe is working on something like that now with Project Mighty and Project Napoleon so I'm really excited.
What is your favorite design tool?
Photoshop. With my new favorite being Project Mighty.
 Any closing remarks on your career or the design field in general?
Well. I must say that I am more than blessed to be where I'm at right now. And looking back on my career I just don't think I've ever worked a day in my life (don't tell my boss). I've just created cool stuff and do it for what people call "work" and for pleasure. So I'm constantly working but it never feels like work. And I feel like anyone in the creative industry should feel the same way. Creatives have the best jobs in the world. Period. We get to create things. If we don't like what we're doing for our boss during the day, we can pursue our creative interests at night and see that evolve into something amazing. And Creative Cloud gives me the flexibility to jump into any area I want.
---
Work Experience
Adobe Systems
Senior Creative Cloud Evangelist, March 29, 2010 – Present
Responsible for showing designers and developers how to create amazing content for the web and mobile devices using Creative Cloud.
Starz Entertainment
Senior Interactive Designer / Interactive Design Manager, 2002 – 2010
Led a team of Interactive Designers/Developers in creating award-winning online experiences that promote the Starz brand and various studio movies. Executed many multi-million dollar online campaigns.

Trilemetry
Interactive Designer and Courseware Developer, 2002 – 2010
Trilemetry specializes in high-end, custom online communications as well as development of courseware for Adobe. I have been an integral part of this group as their designer, developer and trainer, creating a and training on a multitude of courses.
GT Alliance
Adobe Certified Instructor, 2001 – 2006
Instructor and courseware developer for GT Alliance delivering classroom-based courses in Denver as well as nationally to large agencies and companies.
Moxie Media Group
Interactive Designer/Developer, 2000 – 2002
Responsible for the design and development of web sites, CD ROMs, DVDs, and broadcast animation. Responsibilities include all aspects of production including concept, design, animation, and programming. 
Interactive Designer, 1998 – 2000
Responsible for the design and development of web sites for civil engineering clients. Responsibilities include all facets of the project such as visual identity, HTML, ActionScript, JavaScript, illustration and Flash animation.
Edge Interactive
Multimedia Designer/Developer, 1997- 1998
Responsibilties include designing and creating solutions delivered via the Internet and CD-ROM. Worked directly with such clients as: Lucent Technologies, StorageTek, Kaiser Permanente, IBM, State of Colorado, and Cabela's.
Interactive Television Network
Motion Graphics Designer, 1995 – 1997
Created the visual identity of the entire network channel, which included the creation of network identity spots, commercials, trailers, bumpers, game introductions for such shows as: Interactive Jeopardy. Catchwords, Quick Play Trivia, Pro Team Dodgeball, Crosswords, Grid Lock, Stud Poker, Blackjack Masters, Press Your Luck and QB1.